Enrique De Vera, CFO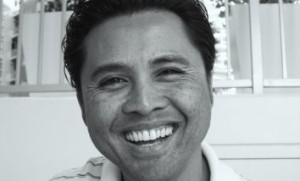 As CFO of Decon Group Inc., Mr. De Vera plans, oversees and directs accounting activities, including the closing of the books, review of monthly financial statements and account reconciliations, cost accounting and billing. He also:
• Ensures the accuracy and veracity of financial statements, records and reports.
• Develops and maintains financial management systems, policies and procedures that comply wiith applicable accounting principles, standards and requirements and ensures compliance with federal and state regulations.
• Implements and manages asset management systems, including systems for cash management, credit management, debt collection, and property management control.
• Directs financial strategy, planning and forecasts.
• Oversees the preparation of tax returns and ensures the timely filing and compliance with all tax regulations.
• Oversees the recruitment, selection, training and evaluation of accounting and general office personnel.
E D U C A T I O N
Bachelor of Science – Business Administration | California State University, Fullerton 1997
P R O F E S S I O N A L   A S S O C I AT I O N
Certified Public Accountant in the State of California American
Manaagement Associations